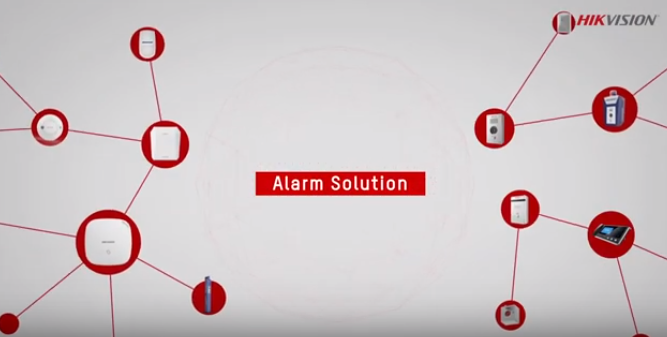 Hikvision provides a comprehensive alarm solution that includes a range of products such as intrusion detection systems, fire alarms, and emergency alarms. Here is an overview of some of the key products and features offered by Hikvision's alarm solution:
Intrusion Detection Systems (IDS):
Hikvision IDS provides reliable and accurate detection of unauthorized access to your property or premises.
IDS products include motion detectors, door and window sensors, vibration sensors, and glass break detectors.
IDS systems can be integrated with Hikvision's video surveillance products to provide a comprehensive security solution.
Fire Alarms:
Hikvision fire alarms are designed to detect and alert occupants to the presence of fire or smoke.
Fire alarm products include smoke detectors, heat detectors, and manual call points.
Hikvision fire alarms can be integrated with other alarm systems such as IDS and emergency alarms.
Emergency Alarms:
Hikvision emergency alarms provide a quick and effective way to notify occupants of an emergency situation.
Emergency alarm products include sirens, strobe lights, and emergency buttons.
Hikvision emergency alarms can be configured to trigger other alarm systems such as IDS and fire alarms.
Alarm Control Panels:
Hikvision alarm control panels provide a centralized control and monitoring system for all of your alarm systems.
Control panel features include zone programming, user management, and event logs.
Hikvision alarm control panels can be integrated with Hikvision's video surveillance software to provide a complete security solution.
Hikvision offers mobile apps that allow you to remotely monitor and control your alarm systems from anywhere.
Mobile app features include real-time alerts, live video streaming, and event logs.
Hikvision mobile apps are available for both iOS and Android devices.
Overall, Hikvision's alarm solution provides a comprehensive and reliable security solution for businesses and homes. Whether you need to detect intrusion, fire, or emergency situations, Hikvision has a range of products and features to meet your needs. It is important to consult with a security professional to determine the best solution for your specific requirements.
2 Tháng Năm, 2019
admin
Categories: